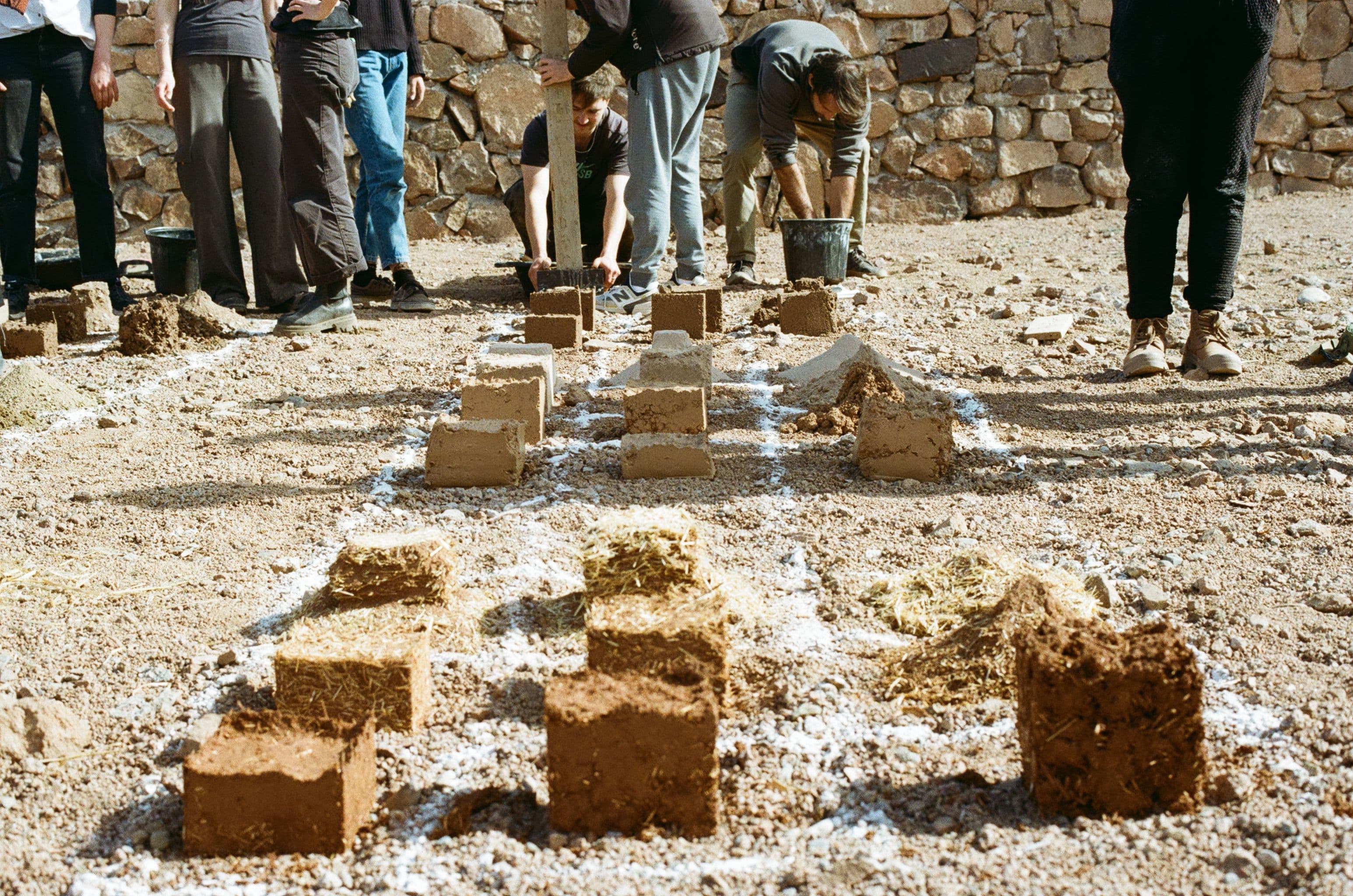 Building Beyond Borders
Workshop . Morocco
August 31, 2023, 06:06 PM
In February 2023, a workshop was held in the small village of Ouled Merzoug, located in the heart of Morocco. The Building Beyond Borders (BBB) program, run by the Faculty of Architecture and Arts at Hasselt University, partnered with BC Materials, Architects & Studies to organize the event. We were fortunate enough to witness the potential of earth as a construction material of the past, present, and future.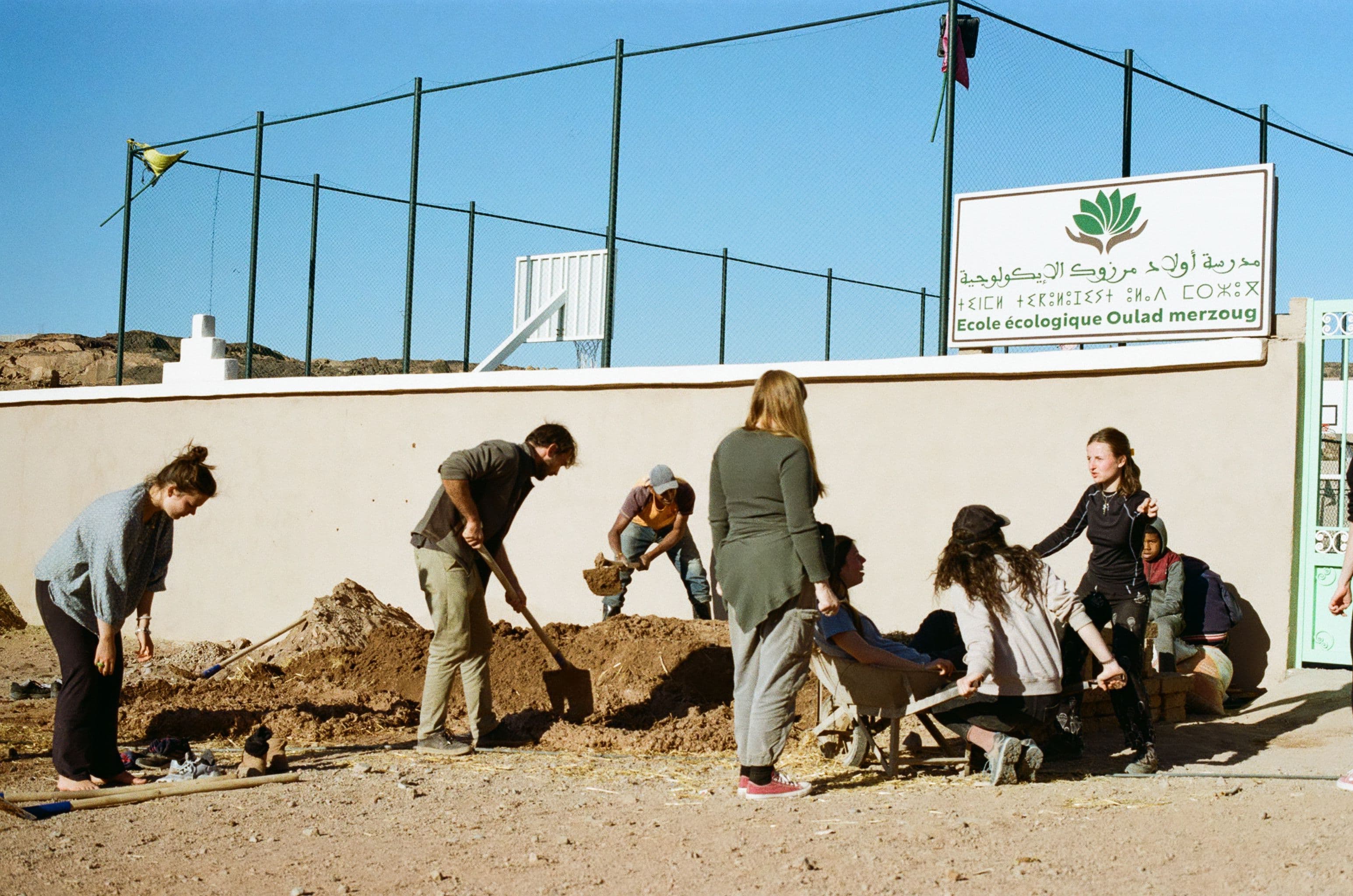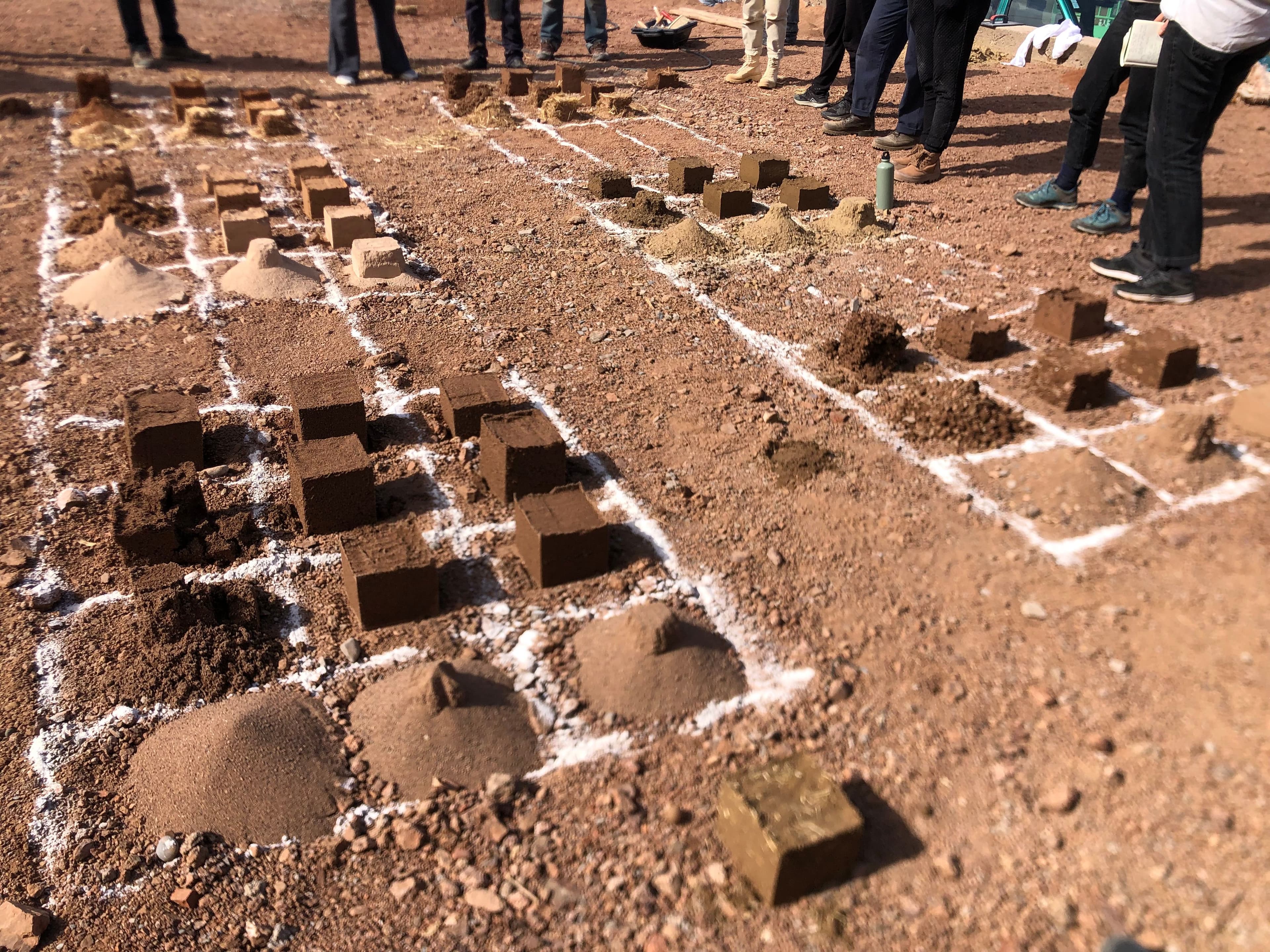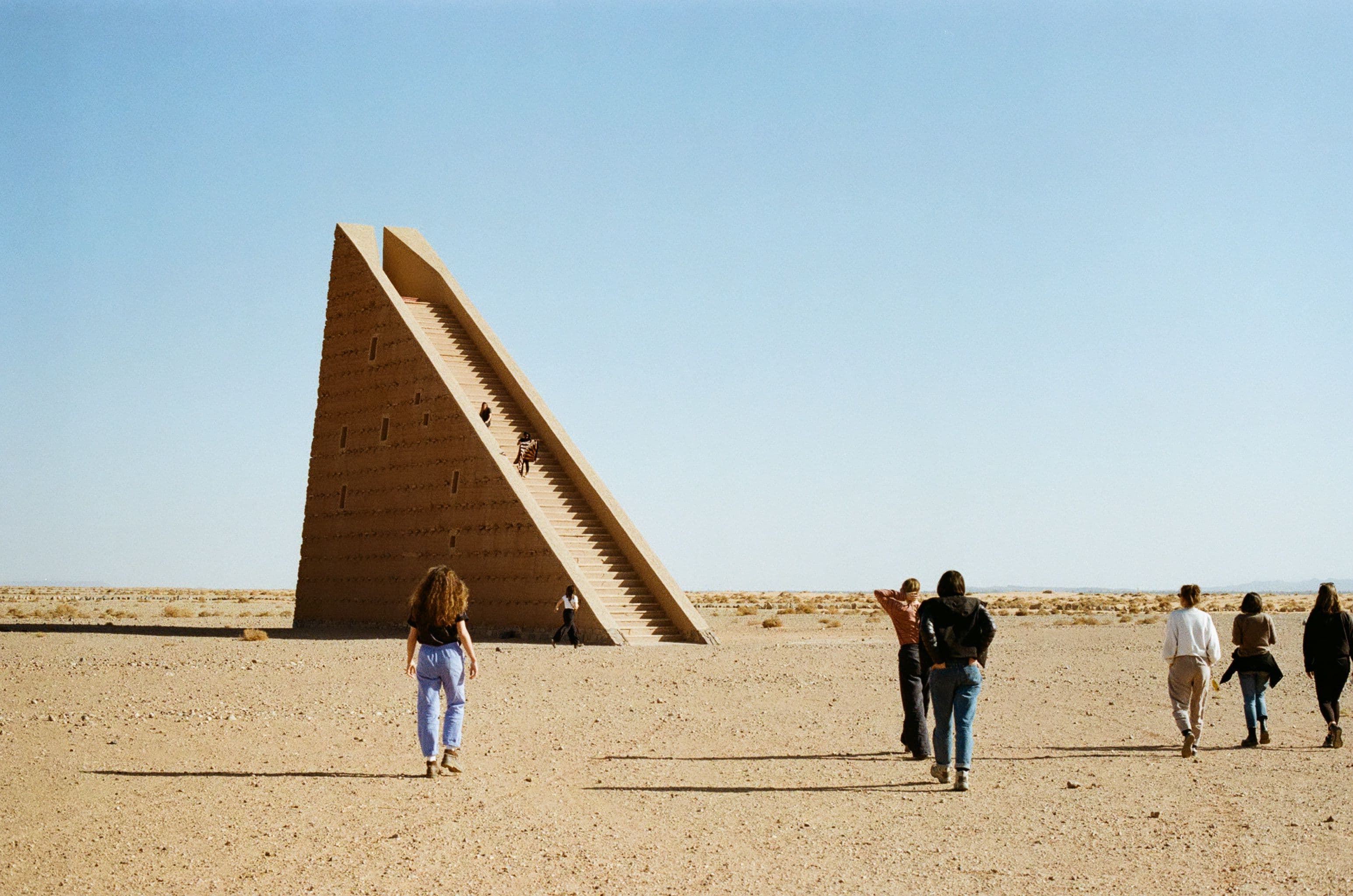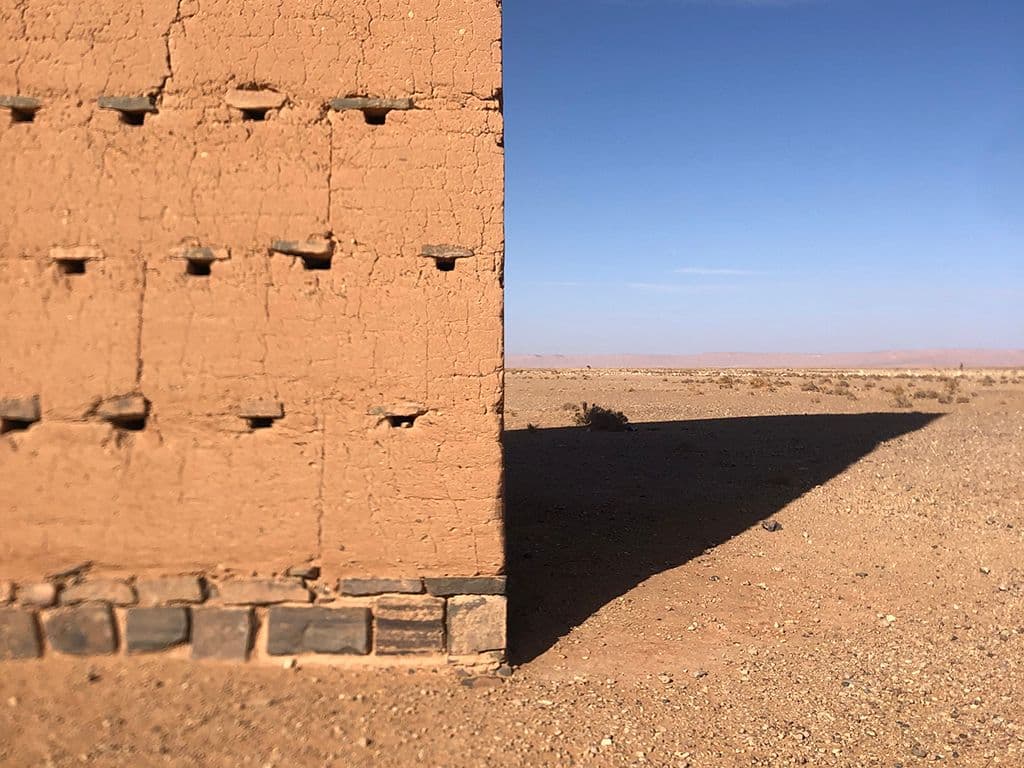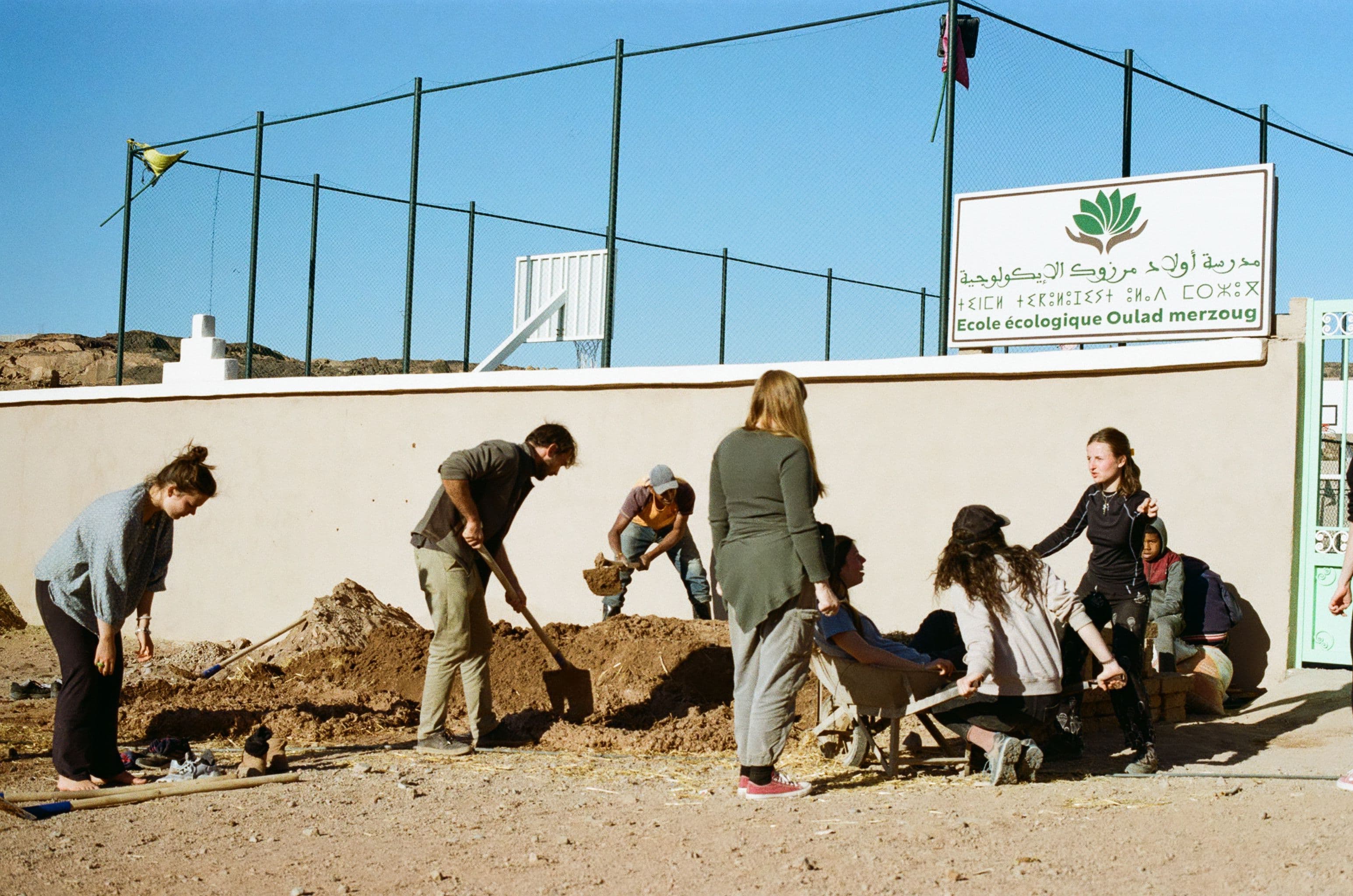 Throughout our journey, we delved into the socio-cultural history of the eastern region of the Atlas Mountains. The already formed strong connection between the community, local craftsmen, and organizers, reinforced by the establishment of the Association Terre à Terre, empowered the local women's association to host the event in the building, also previously built with the support of a BBB program.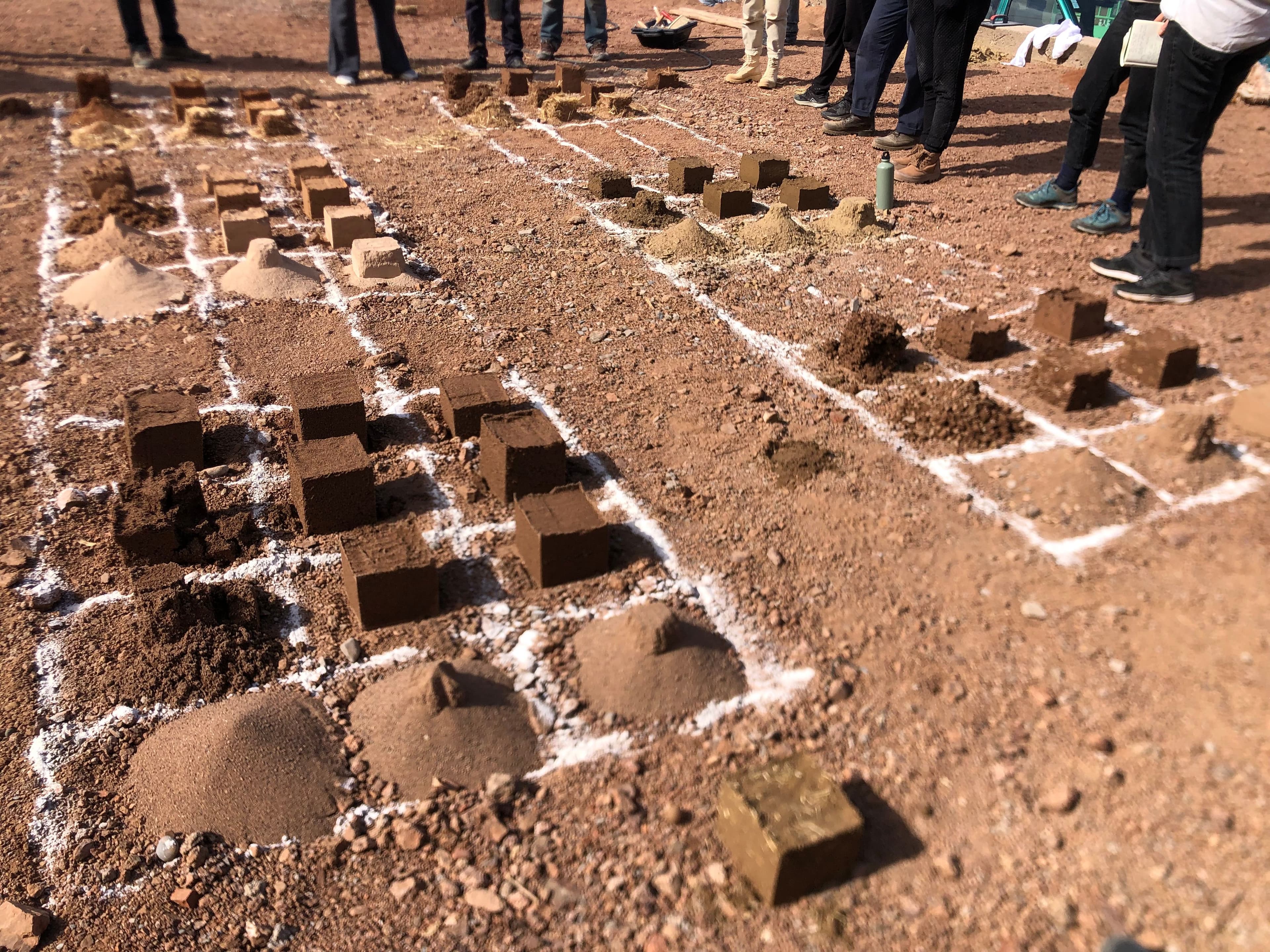 The workshop aimed to promote and disseminate ecological and bioclimatic building knowledge, utilizing natural materials such as raw earth to highlight local expertise and challenge mainstream construction practices.The hands-on challenges involved repairing an existing plastered earth wall and demonstrating the construction process of a traditional earthen building. This was done by creating a façade section composed of a stone foundation, rammed earth wall segment, adobe block wall segment, earth plaster finishing, and an earthen and reed roof. Soil testing and sampling were used to understand the entire process.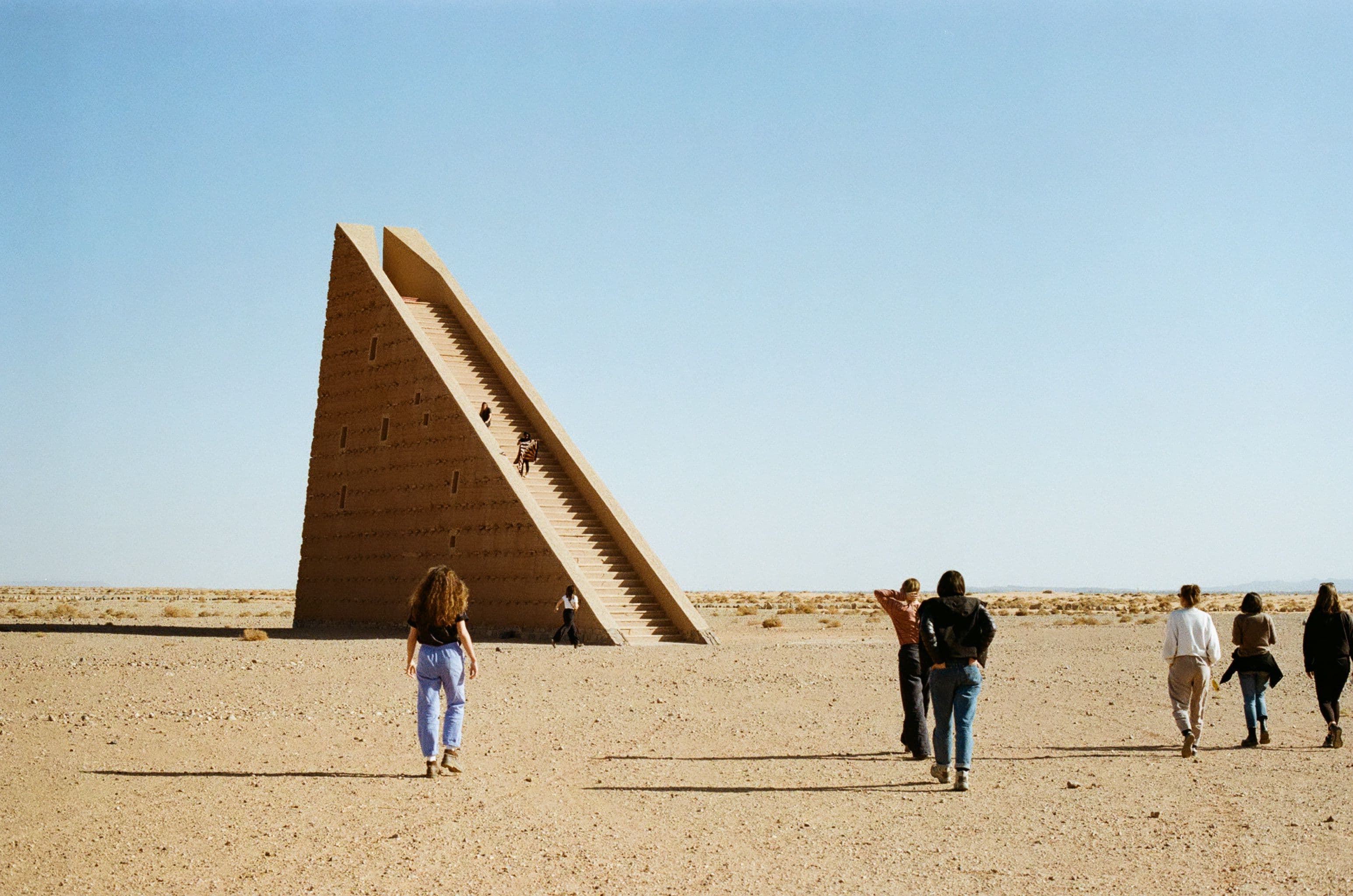 Raw earth is an abundant, inherently cradle-to-cradle material with diverse technical, environmental, and social-cultural advantages. The versatility of raw earth allows for multiple applicability and techniques, playing with humidity, density, and (optional) compounds. Despite being underestimated in our society, current practices have refined and sophisticated processes that meet modern standards and promote healthy and harmonious building design.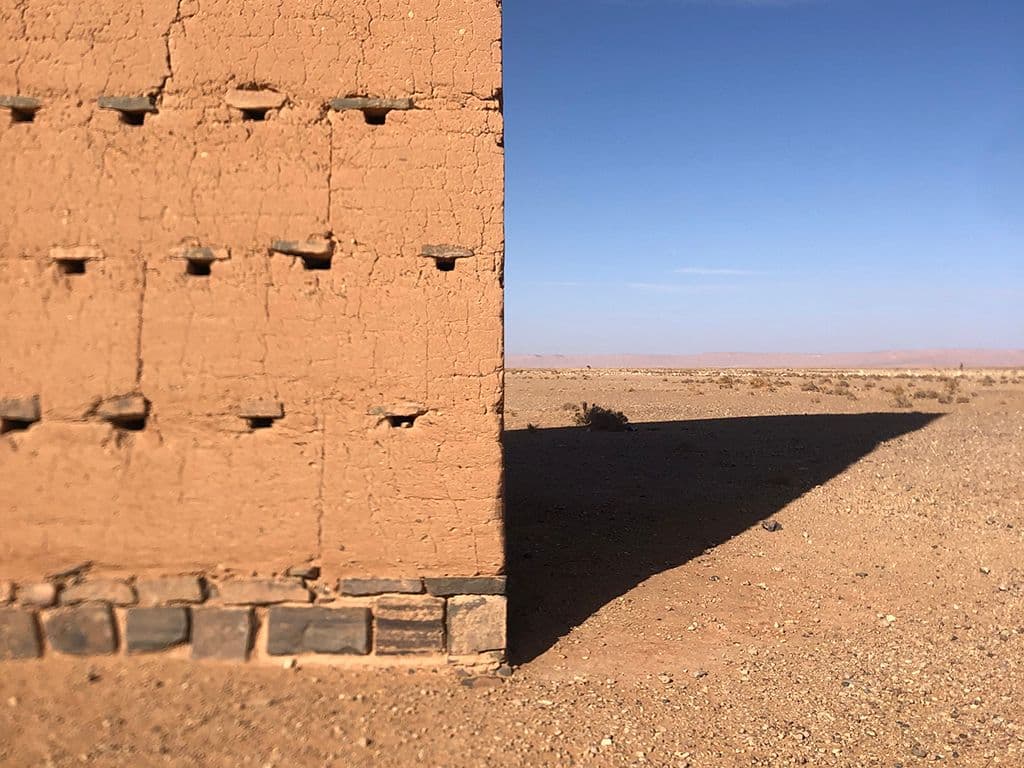 Ouled Merzoug's workshop celebrated the rich legacy of raw earth in Morocco, uniting tradition, community, and craftsmanship, igniting a future of enduring resilience an innovation.
Building Beyond Borders is a cross-border learning platform to enhance knowledge and push action towards regenerative and distributive design and building processes.
For more info visit www.wearebuildingbeyondborders.org
Text by Madalena Vidigal
Images © Lea Knoch and Madalena Vidigal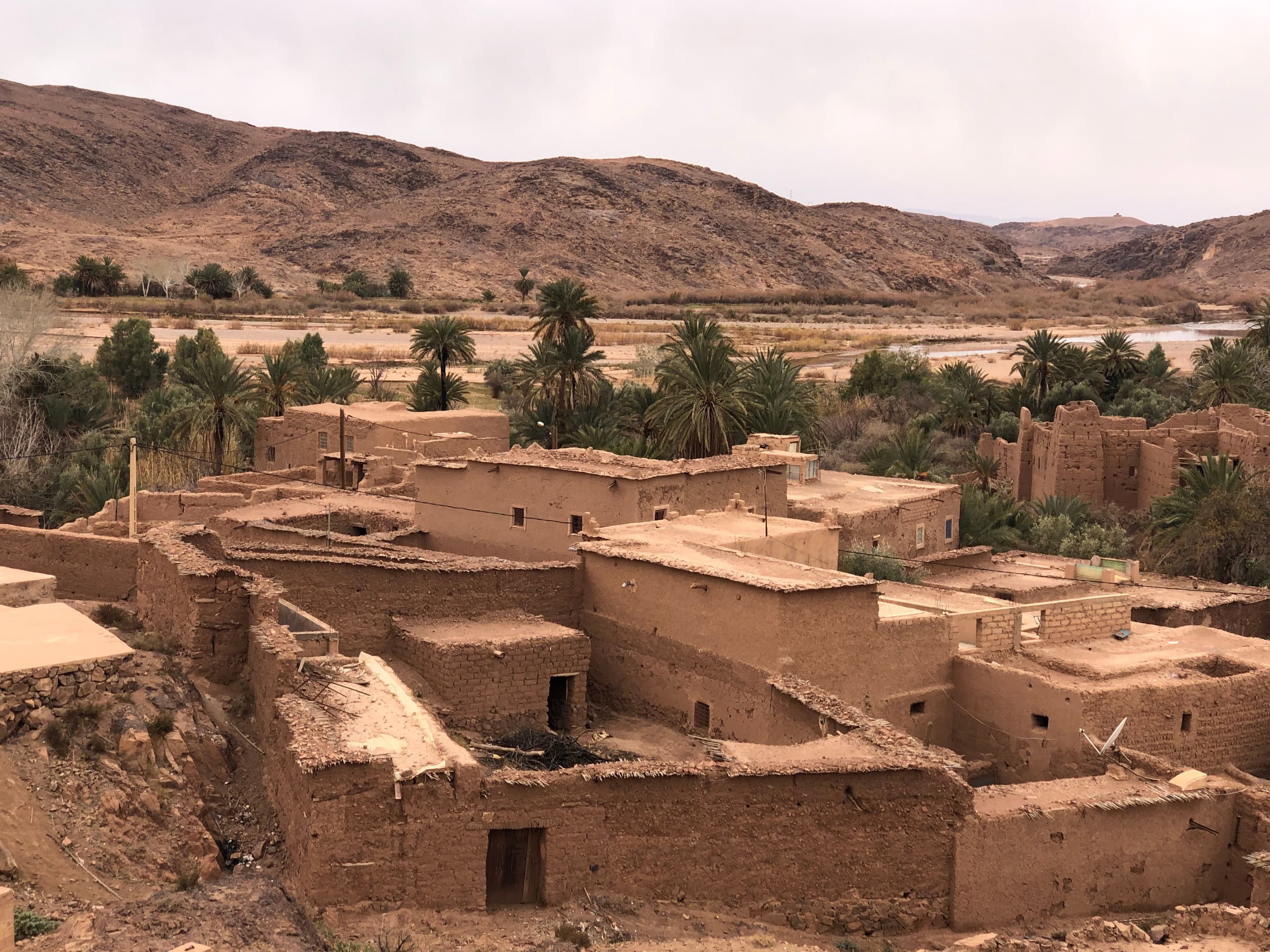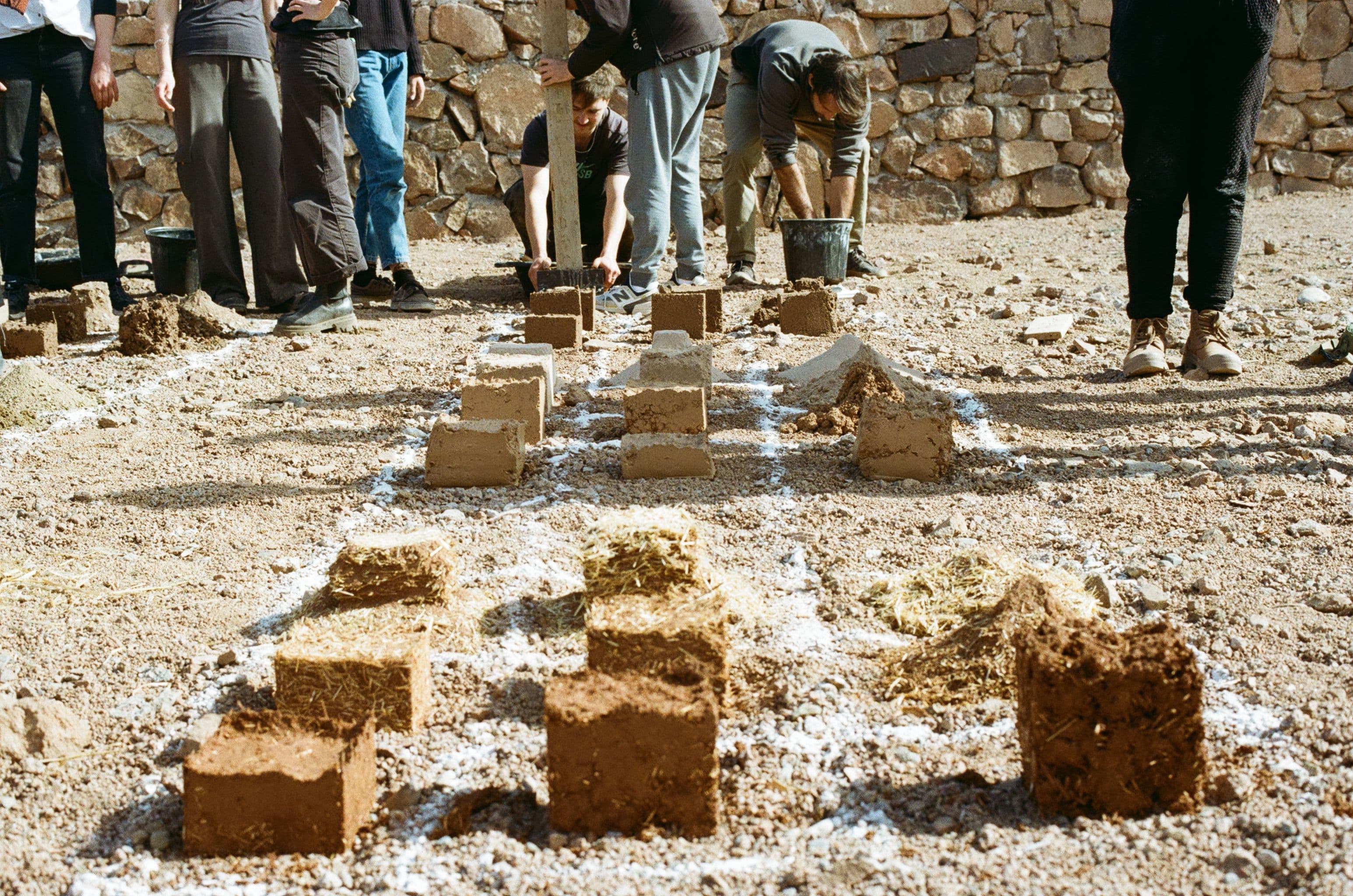 August 31, 2023, 06:06 PM